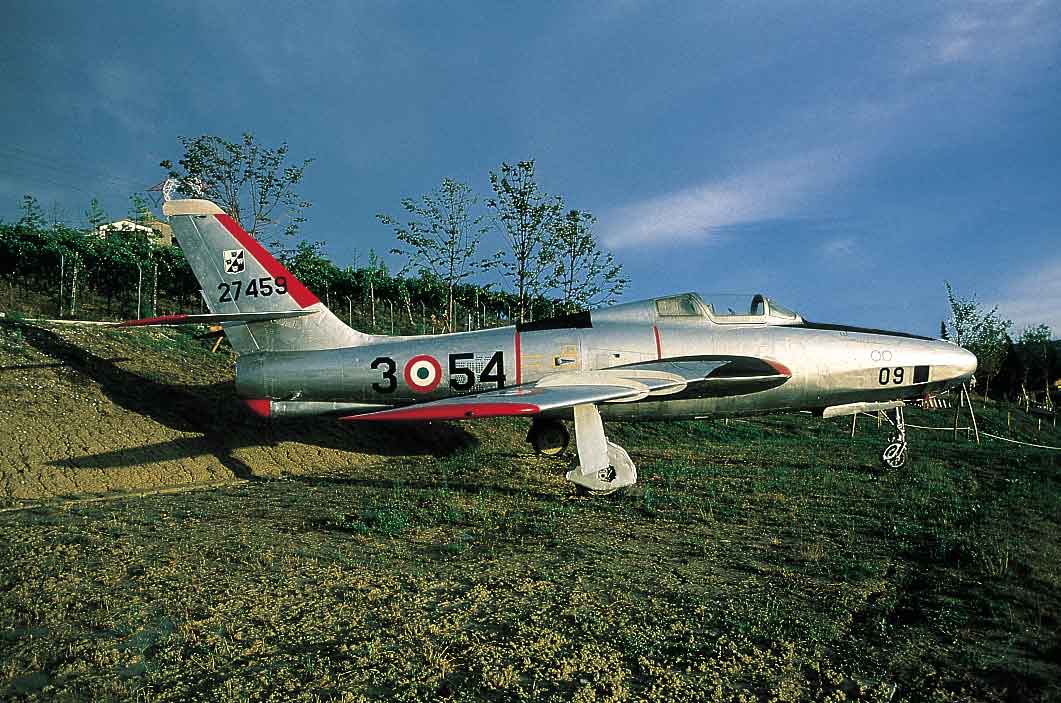 Republic RF-84F "Thunderflash"
The Thunderflash was an upgraded variant of the Republic F-84 single-seater fighter-bomber, and the first prototype of this reconnaissance ver-sion, with side air-intakes, flew in 1951. A total of 715 RF-84F's were built, 386 of which served with NATO air forces. Between 1956 and 1975, 78 of these aircraft flew with the 3′ Air Brigade stationed at Villafranca, until they were replaced with RE-1040's. The Republic RF-84F Thunderflash was used mainly by the United States, France, Italy, Norway and Germany.
The example shown here carries the markings of the air force group based at Villafranca airport.