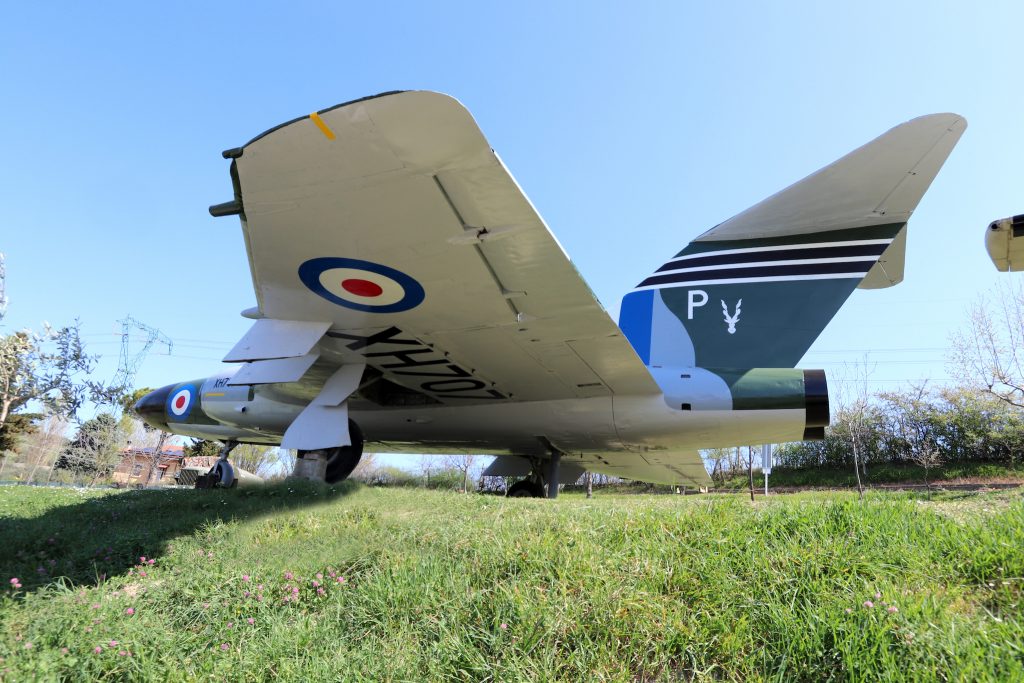 The Gloster Javelin was chosen as a replacement for the Meteor and Venom night fighters, and the first aircraft were delivered to 46°Squadron in February 1956. Being the first delta wing aircraft used by RAF and the first all-weather fighter, the Javelin brought several innovations under many aspects. 435 aircrafts were produced in total, including variants and prototypes, and the last one flew in April 1968.
In the Far East, the Javelin was the main aircraft used by the RAF, and it saw active service during the Malaysan crisis. The Javelin seen here was built at Bagington as a Mk 7 and was later converted to a FAW Mk 9 (formerly  XH 768).
The squadron's emblem, the head of a "markhor", a wild goat of the Himalayas, is located behind the tricolor on the tail fin and beneath the black and white squadron markings.